Pre-K Early Enrollment Info:
Enrollment for DEWEY RESIDENT students attending Pre-K in 2020-2021 will be:
March 30th-April 3rd, 2020
Enrollment for NON-RESIDENT students attending Pre-K in 2020-2021 will be:
April 13th-16th, 2020
Enrollment times are 9:00am - 3:30pm in the Elementary Office.
Please bring a copy of the child's birth certificate and shot record.
Also, proof of residency is required.
(Example: Utilities/Water/Electric billing with name and address matching photo ID)
Important Information regarding Free / Reduced Lunch Applications
Free / Reduced Lunch applications from last year (2018-2019) have expired and are no longer valid. If your household was eligible for Free / Reduced lunches last year but have not reapplied this school year, your student or students is being charged full price for meals. Applications are only valid from the day they are turned in so any charges that occur during a lapse in status must be paid.

It is also important to note that Free / Reduced Lunch status SIGNIFICANTLY affects district funding at the state and federal level. We encourage all people to apply, even if you think you may not qualify or if your student does not plan to eat in the cafeteria.

If you have questions concerning the Free / Reduced application process, please contact the Child Nutrition Office at 918-534-2241 (Option 5).
Mrs. Stauder Named as Finalist
for Oklahoma Teacher of the Year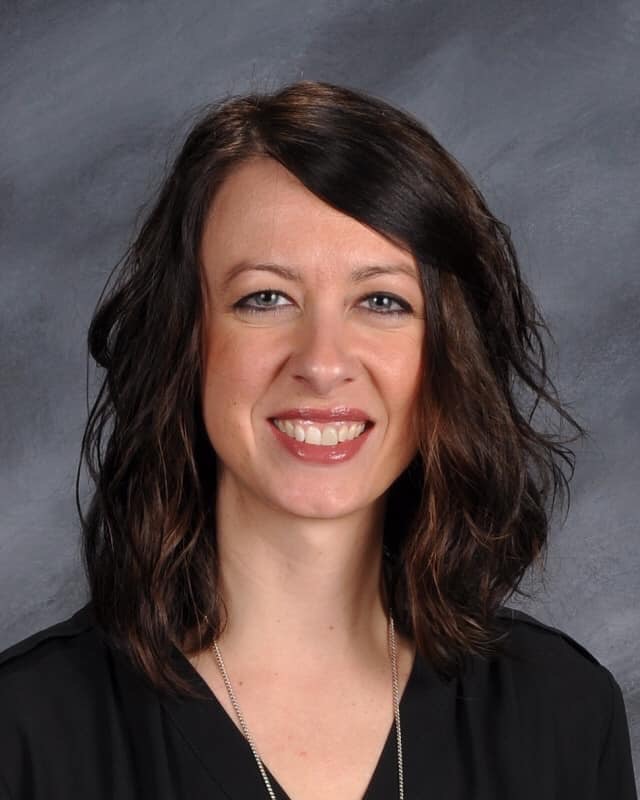 Cassandra Stauder, teacher and a 2003 graduate of Dewey High School, was named in August as one of twelve finalists for the 2020 Oklahoma State Teacher of the Year award. Mrs. Stauder started teaching at Dewey in 2016 and currently teaches Advanced Placement Biology and Science, Technology, Engineering, and Math (STEM). She also serves as the Dewey High School Academic Team Coach. After being named Dewey's District Teacher of the Year in April, she was selected as a state finalist by a panel of educators, legislators, and members of business and nonprofit organizations. Mrs. Stauder will now submit a video and complete an interview process in hopes of earning the 2020 Oklahoma Teacher of the Year honor. The winner will be announced at a ceremony on September 17th in Oklahoma City.
State Superintendent of Public Instruction Joy Hofmeister announced the 12 finalists today in Moore and said,"These 12 individuals represent the highest standard of education in our state and are exceptional examples of the tremendous impact one person can make in the lives of kids. "Their use of innovative instructional strategies and their demonstrated ability to forge meaningful relationships with students and families demonstrate their commitment to the success of every child in their classroom. We are proud of their success, and they are deserving of this important honor."
Mrs. Stauder developed Dewey High School's first STEM program one year ago and re-established the High School Academic Team program upon her arrival in 2016. The learning opportunities she makes accessible for her students extends beyond the classroom walls. Her students work to apply their knowledge, solve problems, and achieve success, not only in the classroom, but at various STEM and Academic competitions. The opportunities she provides for her students in AP Biology & STEM opens up new pathways and enables them to explore new interests. In describing Mrs. Stauder's teaching philosophy, she believes "...that every student is different with an individual way of learning and their own set of needs and gifts that are brought into the classroom. It is therefore my responsibility as a teacher to expound on their gifts and provide an environment that will foster maximum learning and meet individual student needs."
Beginning July 1, 2020, the selected honoree will assume full-time Teacher of the Year duties, which include speaking engagements and serving as Oklahoma's teacher ambassador, encouraging others to enter or remain in the profession.
IMPORTANT NOTE ABOUT EMAIL AND TEXT ALERTS
Click the link below to sign up for alerts
PLEASE PAY SPECIAL ATTENTION TO EACH PAGE
AS THERE ARE SEPARATE CONFIRMATION STEPS
for BOTH EMAIL and TEXT ALERTS
Employment Opportunities with Sodexo
Sodexo is seeking to fill positions in the Dewey Public Schools cafeteria
for the upcoming school year.
Current job openings and online application information can be found at
www.sodexo.com or by CLICKING HERE.