Federal Programs Discussion to be held during School Board meeting June 5th
Dewey Schools will be holding a discussion item regarding the Federal Programs, including Title 1, at the regularly schedule school board meeting on Monday, June 5 at 6:00 pm in the McCrary Conference Room located at the Administration Building. Anyone interested in information or providing input regarding the 2016-2017 school year expenditures for Dewey Schools' Federal Programs and/or future plans for the 2017-2018 Federal Programs are encouraged to attend.
Melody Matheson Named D.P.S. Teacher of the Year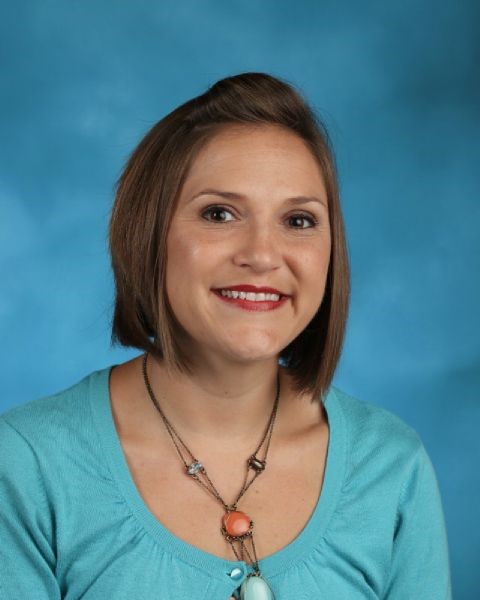 We are proud to announce that Melody Matheson has been named the Dewey Public Schools' District Teacher of the Year for 2016-2017. Melody is a 1st grade teacher and was selected for this award after her application was reviewed by the selection committee. Her Principal, Mrs. Jerri Moore, stated "Mrs. Matheson is very engaging and holds the attention of all her students. She individualizes students' learning through student collaboration, small group and one on one instruction. Her students are highly engaged in lessons where they collaborate with one another. Mrs. Matheson has high expectations for her students as well as herself with teaching. She has created a warm, caring and respectful learning environment and exemplifies what a great teacher is". Along with a plaque, Mrs. Matheson will receive $1000 worth of teaching materials for her classroom provided by the Dewey Education Foundation Committee.
Miranda Lewis Signs with Northern Oklahoma College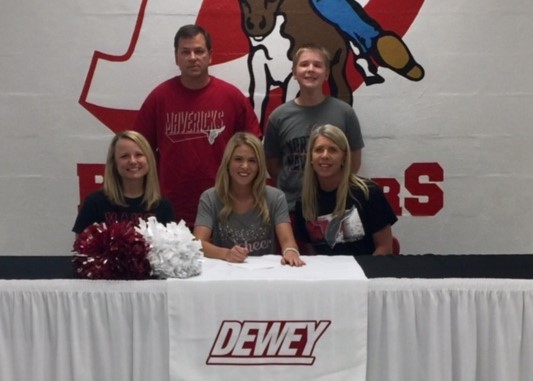 Miranda Lewis has signed to receive a cheer scholarship at Northern Oklahoma College in Tonkawa. Tryouts for the team were held on April 9th and she was notified of her selection on April 17th. Congratulations to Miranda on her selection and best wishes for her continued success.
Congratulations to Dewey Public Schools' Teachers of the Year
We would like to congratulate the following educators for being named Teachers of the Year at their school site.
Melody Matheson

Elementary School

Michelle McClintock

Middle School

Jimmy Epperson

High School
These teachers were chosen by their teacher peers from a select group of nominees at each building. All three educators will now compete for the honor of being named District Teacher of the Year after their applications are reviewed by the selection committee.
Students Connect with Local Businesses and Relative of Local Legend
Mrs. Locke's 4th grade class at Dewey Elementary recently enjoyed a visit from Gordon Hill, the grandson of local hero and early "western" movie star Tom Mix. Mr. Hill resides in Austin, Texas and visited Dewey's Tom Mix Museum in November. While at the museum, Mr. Hill discovered a "QR code" on display at th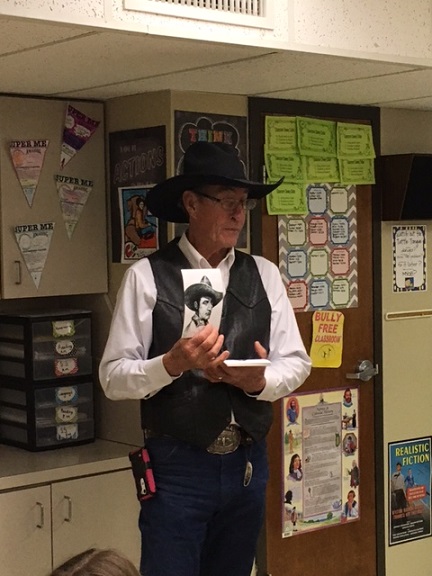 e exhibit. Scanning the QR code allowed him see a video about Tom Mix and the Tom Mix Museum.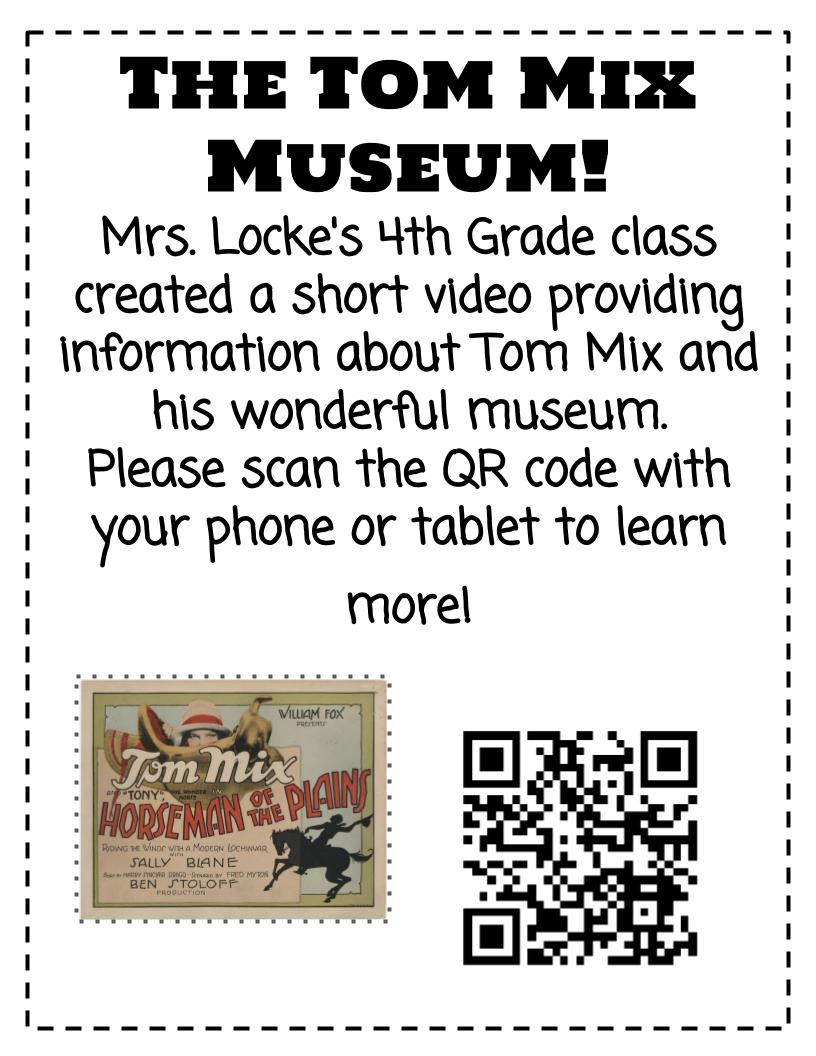 In 2015, Dewey Elementary School received a grant from the Oklahoma Educational Technology Trust. With it, the school was able to purchase 120 Ipads with a goal of enhancing learning through the use of technology. The initial focus was on teacher collaboration, shared values, and authentic teaching, but for 2016-2017 the Elementary School added community connections to their focus. As a result, groups of students in 3rd through 5th grade began a collaborative project with local businesses. Students chose businesses from the community to learn about, then created video presentations about the businesses. Students created large QR codes and posters for the businesses to display making it easy for patrons to scan and watch the videos. The QR code and video Mr. Hill watched were produced by Mrs. Locke's 4th class as part of this project.
Mr. Hill contacted the school and requested a personal visit to Mrs. Locke's class in order to express his family's gratitude for the video they created. Mr. Hill thanked the students for their work and gave of them an autographed copy of a famous chalk drawing of Tom Mix. The drawing was done the day before Tom Mix's unexpected death in a car wreck in 1940.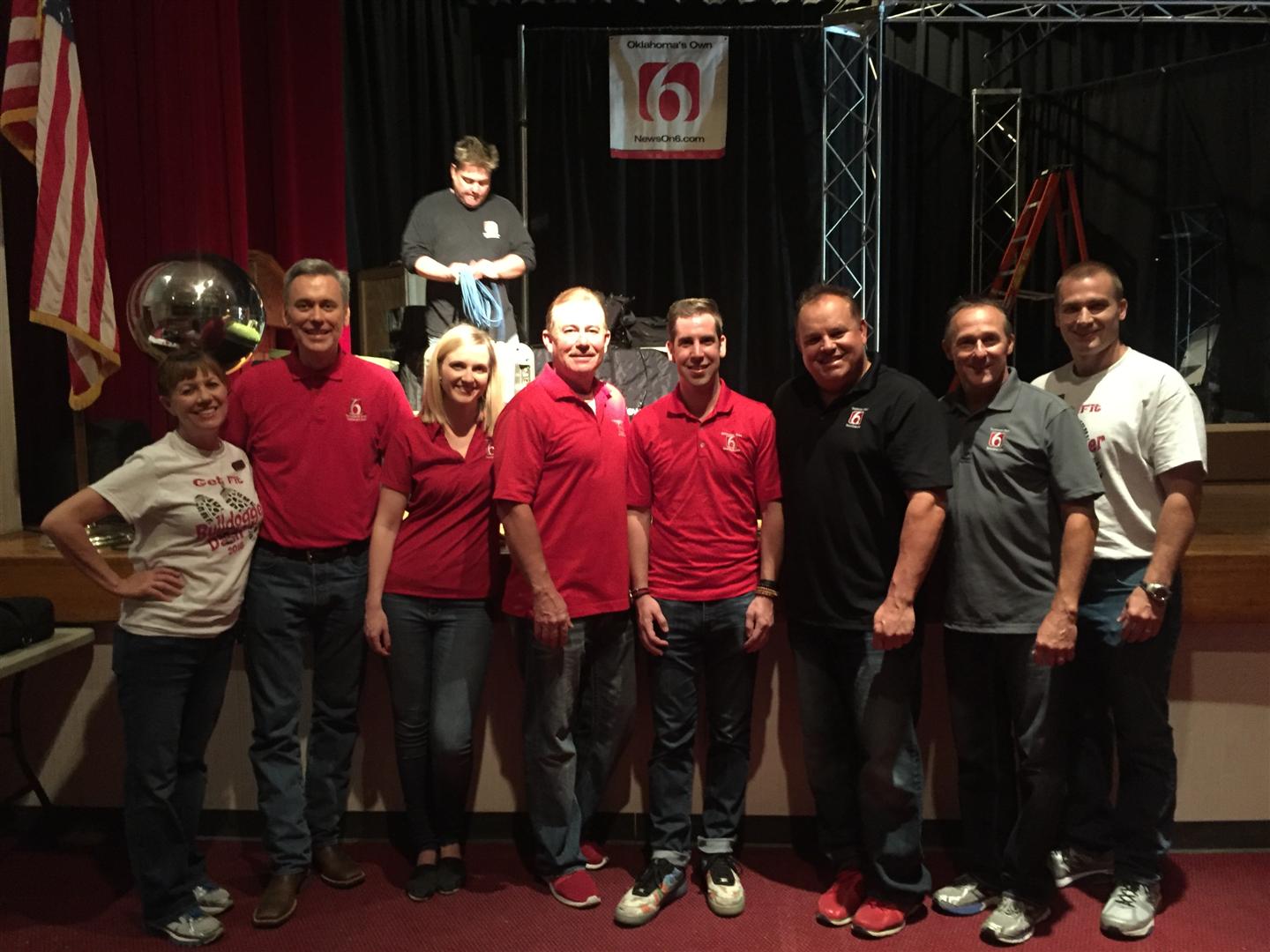 Trav's Wild Weather Camp Visits Dewey Elementary
The Dewey Elementary School was privileged to have Travis Myers and his Channel 6 team on campus discussing weather and weather safety. A big thank you to the entire "Trav's Wild Weather Camp" team, especially Radar the Weather Dog, for taking time to visit with us!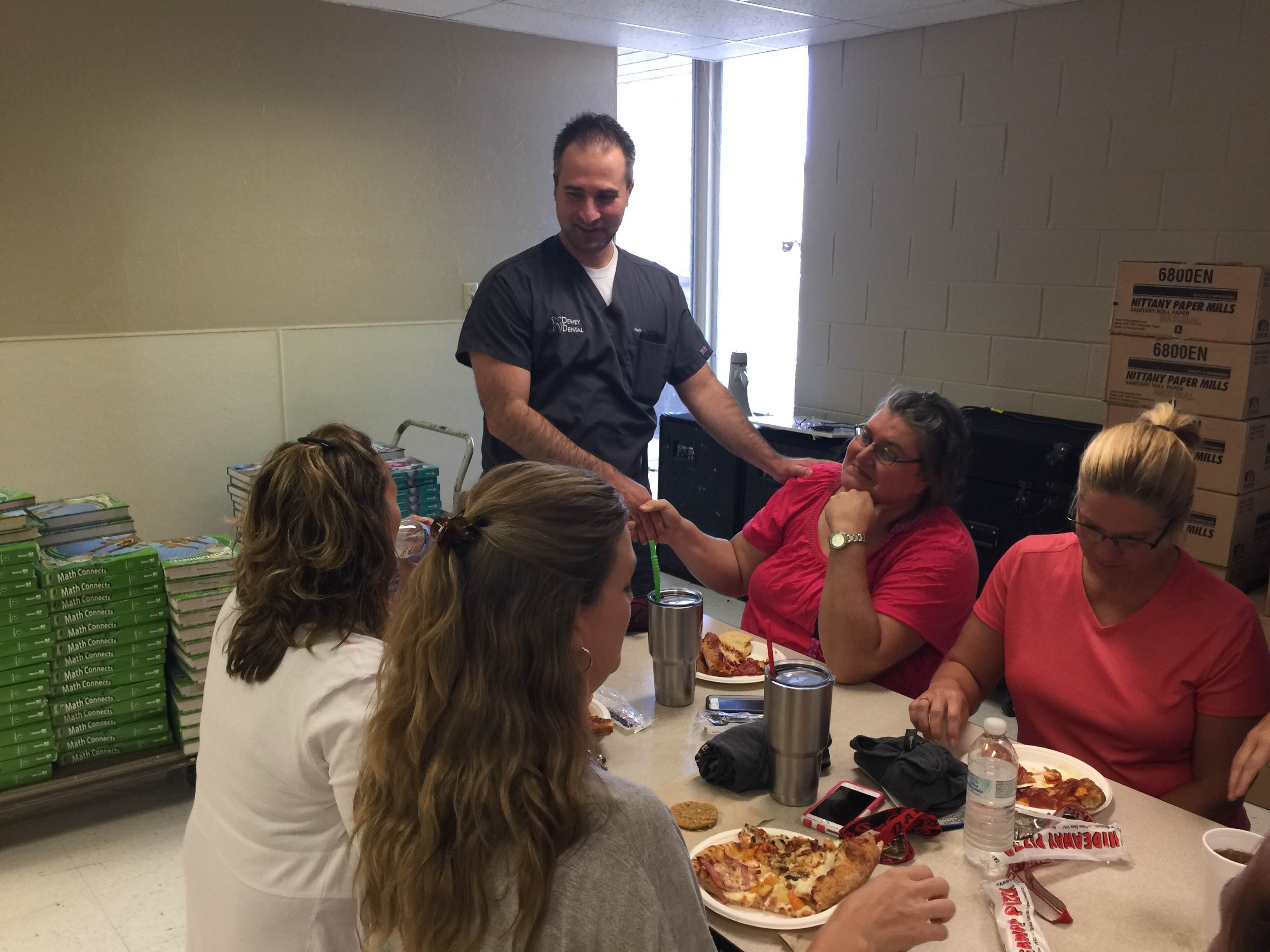 A big thank you to Dr. Bulleigh from Dewey Dental for providing a HS/MS Staff meal for Parent Teacher Conferences. Community support means so much for our school.
Lady Dogger Volleyball Wins on "Pink Out" Night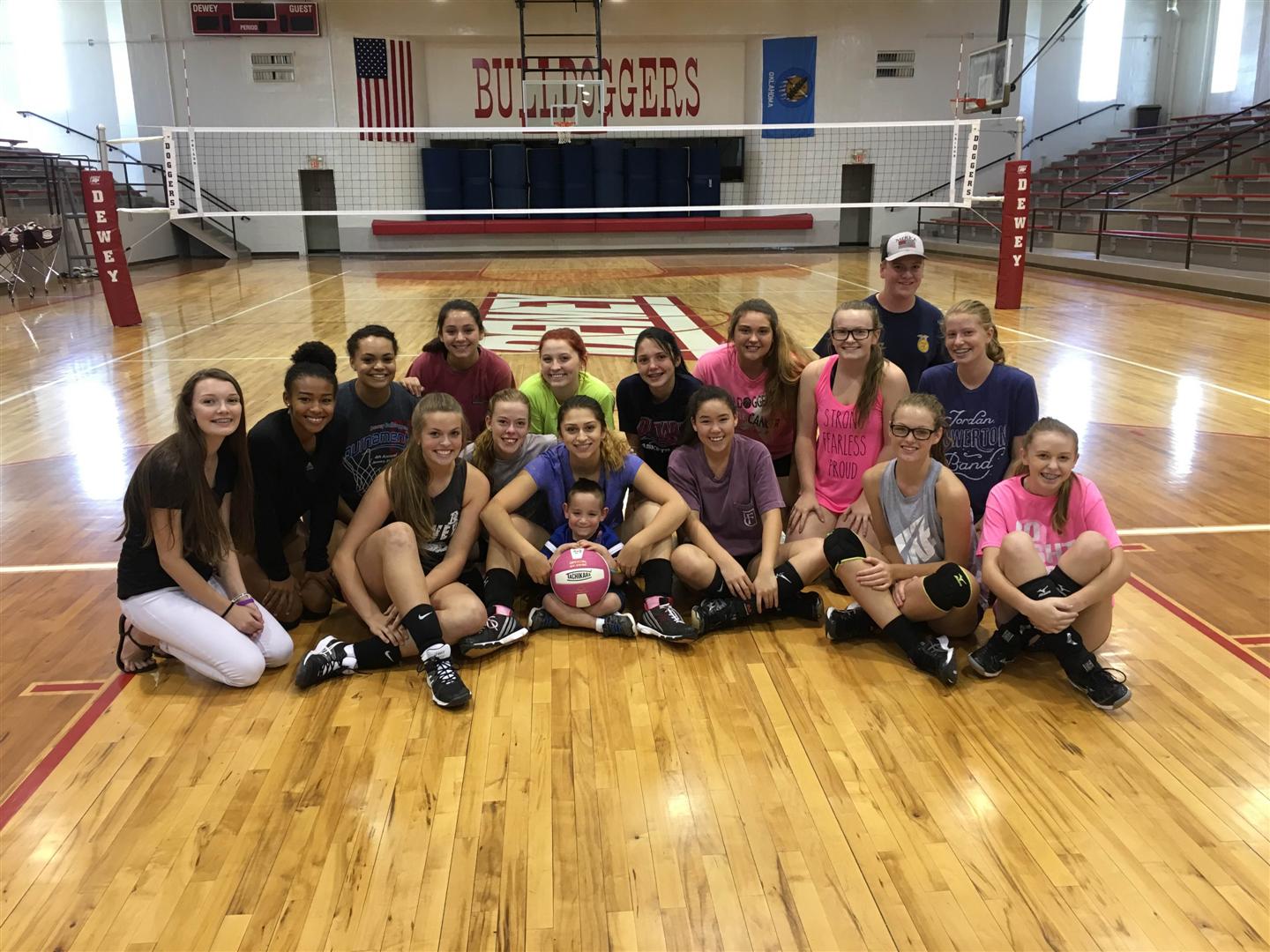 The Lady Doggers hosted Oklahoma Union for its annual Pink Out game. After losing the first set, Dewey rallied back to win a close five set match. Thanks for showing your support for them, and for Christian Smith, Dewey 1st grader. This year's effort raised more than $1800 dollars.
AN IMPORTANT NOTE ABOUT EMAIL AND TEXT ALERTS. Click the link below to sign up for alerts. PLEASE PAY SPECIAL ATTENTION TO EACH PAGE AS THERE ARE SEPARATE CONFIRMATION STEPS FOR BOTH EMAIL AND TEXT ALERTS.